About Us
GMA provides professional chauffeur driven services. We've provided top notch and courteous limousine transportation to many celebrities, parties, weddings, events, as well as numerous airport pick-up/drop-off services.
GMA is certified by the Swiss transportation authority. Passengers are fully insured. GMA always offers reliable limousine service in clean and well-maintained vehicles. All our work is aimed at consistently anticipating clients' needs, looking after their comfort and security, giving them entire satisfaction and exceeding their expectations.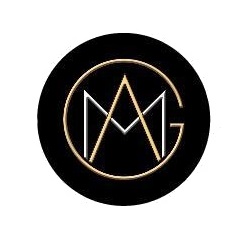 LIMOUSINE DRIVER
You will have the vehicle you want driven by a professional driver. GMA will offer you one of the drivers that will put all their experience and expertise at your service.
BUSINESS TRIP
Our luxurious limousines ensure optimum comfort for all your journeys and appointments.
LIMOUSINE EXCURSIONS
Benefit from our knowledge of Switzerland and France, planning your limousine travel without a hitch.
STAND BY
Our limousines and our drivers are at your disposal 24/24.
AIRPORT TRANSFERS
The driver will be waiting at the airport with your name board or the company name board at the arrival.
LUGGAGE TRANSPORT
We can provide additional vehicles for our customers with lots of luggage.
What we do
We adapt rates to your needs.
Dedicated services per hour, day, week or simply a return transfer.
Airport transfers. The driver meets the guests, holding their name board or their company name board at the arrival.
International Limousine network. You may forget about your reservations in other countries due to our established partnership with companies all over the world.
Our Location
Office: 21, Quai du Mont-Blanc 1201 Genève
Showroom: 5C Route des Jeunes 1227 Les Acacias
Phone: +41 22 535 28 31 | +41 79 648 76 48
Email: info@gmagroup.ch
---